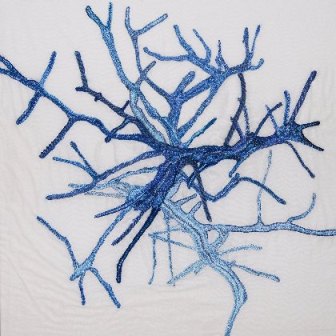 A novel crop circle in the Oxfordshire Countryside
by Helen Gavaghan, March 2009 at
Diamond synchrotron research facility
Alzheimers & amyloid plaque (far left) made by Shiplake Womens' Institute. Detail from the molecular structure panel (below), made by Langford Village Womens Institute. Design by Anne Griffiths. Panels photographed by Andrew Brookes. Design for life will be shown at the Royal Society Summer Exhibition.