I am a journalist and a member of the Chartered Institute of Journalists.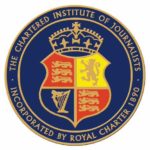 I am an editor, international science writer and author (published historian).

I offer freelance services as journalist, science writer and editor,
print publication, section, commissioning, news, features, online production. Specialty: science, tech. & biomedcine as science & humanities.

As GavaghanCommunications I publish and edit Science, People & Politics ISSN 1751-598x.
To buy the magazine place an order with Helen Gavaghan.

I provide ad hoc editorial content consultancy to national and international bodies, and business, including website editorial content advice [specialty science and technology].

I create and supply original infographics and illustrative works of science ideas.

I create and write poems of science.
I trade as Helen Gavaghan, and as Gavaghan Communications as a sole trader.
NEW 21st November, 2017. I publish and sell Science, People & Politics ISSN 1751-598x, and as of 19th November, 2017, following my inability to establish two separate registrations as publisher and, separately, as a journalist, with the Information Commissioner's Office [ICO], I am in process of establishing a Limited Partnership. The LP will will take a little time to sort out, because interested parties and accountants are talking about the topic, and we will probably need a lawyer. However I will eventually, when issues are resolved, be the General Partner, and there will be one (already agreed), and, hopefully, more silent partners (under discussion). We will probably use the name Gavaghan C, but are open to a snappier name.